Social Media Optimization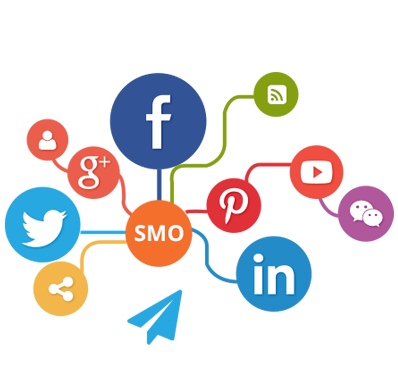 Let the experts at Lucmia get you the trusted online reputation your potential customers are looking for.
Your company is amazing, now we just need to show that to the rest of the world!
Why is SMO Important?
---
SMO has become a significantly more important aspect of digital marketing in the past few years.  SMO is now an important aspect of building trust between the potential customers and you as a potential product or service provider.  A prospective customer may be scared away if they search a companies online presence and find little to nothing.  They may also be scared off if they find a poor reputation and/or reviews.  As more and more, Yelp-like sites, give users easy and fast ways to air out their grievances, more and more businesses are understanding the critical importance of managing your online reputation.  People want to feel confident that they are getting a good deal, buying a quality product or service, and not going to waste their time and/or money when making a purchase.  The more comfortable you can make them by providing a vast online representation of your company full of testimonials, happy former and current customers, as well as reviews, the more likely you are to earn their pre-sale trust.
Working with SMO can help you strengthen your brand and boost visibility, as well as generate leads and increase sales. Optimizing your social media builds both familiarity with and trust for your business, because consumers will see you not only mentioned, but recommended by others.
Why So Many People Get It Wrong
---
The main reason is people are bad at SMO (or SEO) is because they do not stay current with their methods.  So many people go to school or learn something one way, which when they learned was the proper way to do it.  But, if they continue to plug along doing the same methods they learned years ago, their techniques quickly become obsolete and they end up doing more harm than good.

Our Process
How does this work?  Well, it's actually quite simple.  We'll run an extensive report on your online footprint and reputation giving us a the specifics of what needs to fixed.  We will discuss your goals and help you to establish a budget to meet those goals.  Then, we will recommend a monthly SMO package that will best suite your needs.
Our experts will then dig in and get started on every aspect of your project.  You will receive very detailed reports every month showing your new digital footprint.  Let's get started now!
<iframe style="border: none; background-color: transparent; margin: 5px 5px 5px 0; overflow: hidden;" src="https://www.yext.com/partner/LucmiaEnterprises/diagnostic.html" width="1600" height="750"></iframe>