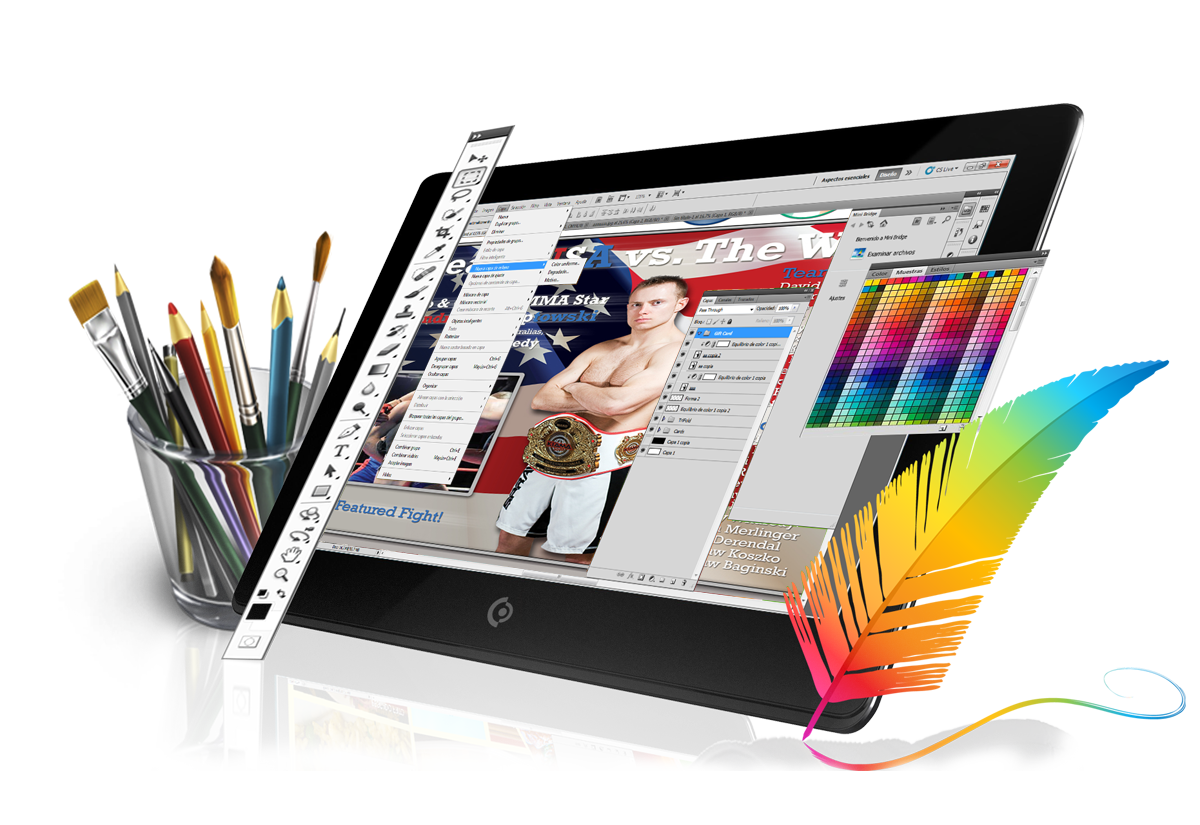 Top notch designers ready to make your visions a reality.
We do logos, vectorization, removal of backgrounds, image editing, and much more!  Quick and easy process!  Super fast turnarounds!  Get the professional look your company deserves from the professionals at Lucmia.




What Sets our Web Development Apart?
Besides a strict adherence to the guidelines set forth by Google, we cut no corners.
And most importantly, marketing and design are done in unison, not afterwards as most companies do.  The Lucmia difference is clear!
We integrate two sciences,
to create 1 perfect piece of art!
SEO from the get-go!
SEO in the design, not an afterthought.
Cutting Edge Technologies
GEOLOC Marketing, PURLs, BLE, & more!
Web Dev + Marketing = 1
They go together like PB & J, or else…
We make TURBO loaded marketing engines, NOT online brochures like other companies!
Cloud Based Hosting
Lighting fast cloud based hosting connected to a black fiber line.
Ecommerce Specialists
Shopping Carts to meet your stores needs. 100% PCI DSS compliant.
Content Management Systems
The most user-friendly, robust, and powerful CMS in the industry.
Geolocation Mobile Marketing
The newest and most effective movement in mobile marketing.
Responsive Designs
The ONLY way we design now is responsive.  MOBILE OR BUST!!!
Search Marketing Experts
SEO, SMO, PPC Management, Display Advertising, & Remarketing